【Price reduction! Last Minute】Tour to participate in Thailand · Chiang Mai's Khom Loi festival from November 22
It is nearly 1 month before the departure of this tour, so we will cut down on the price of Khom Loi tour as last minute!
Old: VND 15, 900,000 ⇒ New: VND 14, 500,000
This price will be cheaper than before, so now is your chance to enjoy Thailand!!
What is Khom Loi festival ?
It is a festival that frequently appeared in television, travel magazines, SNS, etc. and became a famous symbol of the movie 'Rapunzel on the tower'.
On this festival, "lantern raising" will be held every November in Chiang Mai, Thailand, which is becoming popularity as a wonderful landscape that everyone wants to see once in their life.
Since thousands of tourists from all over the world will visit there to participate in the festival each year and thousands of people will be on each venue every year, it is fantastic that innumerable lanterns will soar in the night sky at once.
Although tickets to participate in the event are limited for just first ten people, we have planned a tour to join in the festival.
For details of the Khom Loi festival participation tour click the blue letter ↓ ↓ ↓
【Tour】 Thailand · Chiang Mai Khom Loi Festival 4 days/ 3 nights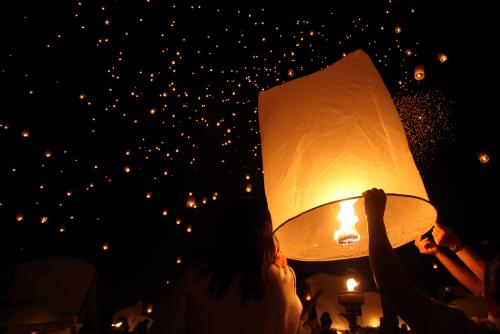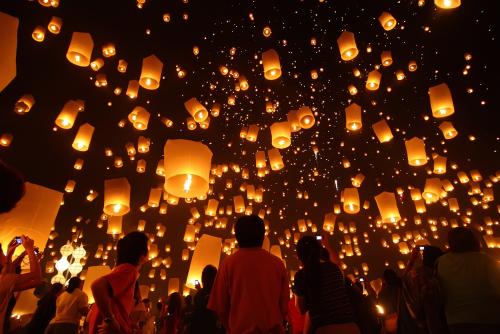 Contact Information
Responsibilities: Mineshige Mobile + 84-35-853-0601
Nakagawa Mobile + 84-39-324-3227
Tel: + 84-869-070-177
E-Mail: jp@tabikobo.vn